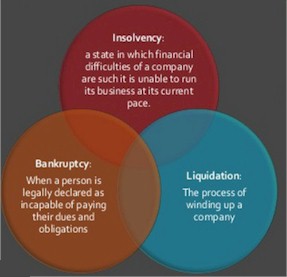 Whereas restructure and compromise with creditors were allowed under the Companies Act, 1994, until 1997 the there was no formal restructure process for insolvent companies and the debtors had to apply for winding up of the insolvent company before the Court. Since the enactment of the Bankruptcy Act, 1997 the formal and structured restructure process was established for insolvent companies and Bankruptcy Court was established followed by enactment of Money Loan Courts and relevant acts. Doulah & Doulah has been a proud partner to the Government of Bangladesh to be a part of this turning point to Bangladesh corporate framework history as the Bankruptcy Act, 1997 was drafted by the name partners of the firm.
The firm specializes in complex restructurings and insolvencies with dedicated resources. The depth of the firm's talent in this sector is second to no firm in Bangladesh. The firm provides restructuring and finance expertise across a full spectrum of products and structures. The firm also offers practical and commercial advice on a full range of contentious and non-contentious issues encountered in insolvencies.
Doulah & Doulah regularly advises a whole range of stakeholders from corporate debtors experiencing financial difficulties to lender groups; agents to syndicated lending groups; commercial creditors; insolvency officers; official and unofficial creditors' committees; principal finance and private equity sponsors; financial institutions; accountants; and financial advisers. The firm has the expertise to effect all types of transactions, including: restructurings and rescue securitizations; work-outs; rescheduling of debts; debt to equity swaps; restructuring by means of corporate finance transactions (e.g. buy-outs, M&A, new equity investment etc.); structured receiverships; corporate restructurings avoiding formal insolvency procedures (eg. schemes of arrangements;) restructurings through insolvency processes (e.g. formal cram down processes; bankruptcy sales and purchases); and purchase and sale of bankruptcy claims.
The firm has the expertise to advise on all types of insolvency proceedings such as winding up proceedings in district courts, debtor initiated bankruptcy proceeding, creditor initiated bankruptcy proceeding, Registrar of Joint Stock Companies Tribunal and Money Loan Courts. The firm also assists foreign firms in multi jurisdictional bankruptcy and restructures matters and has been involved a number of big projects. Some major matters are outlined below:
Restructure of Malaysian Airlines
Liquidation of Bank of Credit & Commerce International
Liquidation of Lehmann Brothers
Insolvency protection for Isolux Corsan
Restructure of Khulna Power Company Limited
Restructure of Alpha Broader
Liquidation of Baleno International
Liquidation of Navteq
Liquidation of Fritz Enterprise
Liquidation of TCS
Insolvency action for For GE against GMG
Insolvency action for Globe against United Airlines
For Al Aqeeq against Best Air