This is a stressed area of D&D's international practice and the firm is well known around the world for its expertise in this area. The firm has advised and assisted a number of multinational banking companies in their M&A, reorganizing and restructuring, and frequently advises banking companies on their internal management and employment issues. D&D represents clients in different aspects of transactions, from origination and negotiation, to documentation and closing, and to enforcement of remedies or procedures and agreements for workout and reorganization.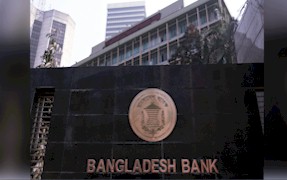 The growing complexity of the modern banking system, the variety of financial products and increased internationalization means that the scope for disputes in the banking sector is escalating. Doulah & Doulah has wide experience and expertise in banking litigations and dispute resolution. Islamic banking is another first going area for the firm and the firm is one of the very few firms in the region to have expertise in Islamic banking.
In addition to contentious matters the firm advises in all kinds of new and innovative banking transaction structuring, product vetting, liaisoning with the central bank for explanations and so on. Similarly the firm advises insurance companies in its product design and liaisoning with the IDRA for their recognitions.
FINANCIAL SECTOR REFORM PROJECT:
D&D worked as the lead local counsel for World Bank's US$175 million IDA credit carrying stipulations for extensive reform and to build the modernized banking platform. IMF provided technical assistance in monetary policy and bank supervision and USAID's US$19.4 million for a large program of direct assistance cumulatively became the FSRP Technical Assistance Program.
The Financial Sector Reform Project was adopted with a view to ensuring the effective role of the financial sector in the economic development of the country through structural and policy change. The specific objective of the project was as follows: Adoption of flexible interest rate (both for deposited and lending); Monetary Management through adoption of flexible and indirect monetary control; Strengthening financial base of the banks by restructure their capital base; Adoption of suitable loan classification policy; Strengthening central Bank's inspection and monitoring system; Modernization of bank management and computerization; Strengthening legal framework by amendment of existing laws or by enactment of new laws for the banking sector and Development of capital market. D&D scope in the project included:
Comparative analysis of all laws and regulations with respect to banking and financial sector of Bangladesh
Analyzing the institutional framework of the then existing regulatory platform of the banking sector and capital market
Identify weaknesses of the then existing legislations and regulatory framework and formulate recommendations
Arrange collaboration sessions with different stakeholders and collation of recommendations
Designing the process to handle insolvent debtors
Drafting of the Bankruptcy Act, 1997

Some recent complex project include:
GE Capital: Advising GE Capital on Factoring framework in Bangladesh
ING Bank: Advising on Factoring framework in Bangladesh
Commodity Derivative Transactions for Commerzebank: Assisted the bank in finalizing of a number of OTC Derivatives and Money Market Products arrangements with a large number of Banks incorporated in Bangladesh
LGT Bank: Assisted in securitizing for a large volume of listed securities.
ICD: Assisted ICD, the private financing unit of Islamic Development Bank in its first shariah based muarabaha line of finance to a non-banking financial institution.
M&A matters include:
Advised Abu Dhabi Commercial Bank in its sale of RHB Capital
Advised NDB Bank in its acquisition of Capital Market Services Ltd.
Advised in Credit Agricole Indosuez acquisition by Commercial Bank of Ceylone
Advised ANZ in its sale of Bangladesh operation to Standard Chartered
Advised HSBC operation demerging into its local service entities for global provisioning of banking service
Advised a Saudi based financial institution in taking over shares in Islami Bank of Bangladesh
Advised in potential transfer of HSBC Operation
Significant Liquidation matters include:
Worked for the liquidation of BCCI with respect to its underlying assets in Bangladesh and claimants
Worked for the liquidation of Lehmann Brothers Entities with respect to its underlying assets in Bangladesh