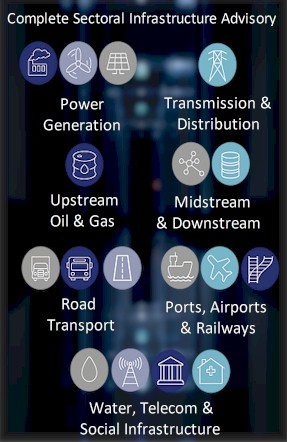 Doulah & Doulah advises project sponsors, lenders, contractors and other industry players in large scale construction and Infrastructure projects. The firm applies specialist non-contentious services to domestic and international projects, covering every combination of industry sector, location, procurement and financing structure.
The firm provides efficient and pro-active solutions based on deep knowledge of the commercial forces and legal aspects shaping construction projects. It pools expertise to offer specialist insights into the business implications of new industry initiatives, local legislation, globalization, and private/project finance.
The formal PPP framework was introduced in Bangladesh in 2010 by a policy guideline and thereafter through legislative integration was achieved in 2015 by enacting PPP Act, 2015. The firm possesses extensive experience in structuring PPP projects and has been involved in most of the first generation PPP projects in Bangladesh encompassing transport, water, economic zones, large scale plants, power, mining, and telecommunication. The firm has acted in almost all major PP projects including all of the three toll road projects so far tendered. The firm also acted in a large number of constriction projects in G2G and public procurement model.
Sectorwise major matters undertaken are outlined below: